Profile
Now operating the new digital UHF trunked mobile network in Melbourne
Using Kenwood's NXDN Common Air Interface NXDigital1 Melbourne is the first wide area multi-site NXDN trunked network, based on new generation Kenwood NEXEDGE equipment, in the Southern Hemisphere, and employs IP based network topology, for site interconnection. With initial operation from prime sites at 101 Collins St Melbourne and Olinda providing coverage of the greater Melbourne Metropolitan area, there are plans to expand sites as required for client needs, with expansion to other capital cities readily facilitated over an IP network.
The decision of the JRD Group to proceed with a network rollout was tempered by the results of their evaluation of Kenwood's NEXEDGE NXDN implementation, and the fact that, unlike APCO P25 which is specifically designed to meet the needs of Public Safety users, NXDN was designed from the outset with the needs and budget of commercial users in mind, an affordable, feature rich digital solution.
With a commissioning timeframe of just 12 weeks from initial testing to live, the NXDigital1 network is a testament to the co-operation and mutual support which exists between the JRD Group and Kenwood Australia.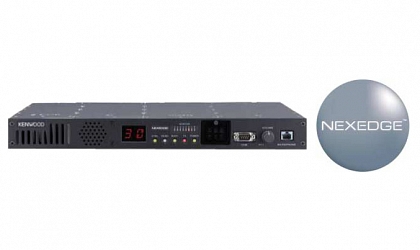 NXDN employs a four level FSK modulation scheme assuring a low bit error rate in fringe areas, and as a pure FDMA system, immunity from the effects and limitations of other digital technologies which employ a time slot structure. Kenwood claims a 15-20% range improvement (in Very Narrow Mode) over conventional FM, with slightly better multipath characteristics, results which were borne out in the extensive coverage and comparison tests conducted by JRD engineers during their evaluation of the technology.
NXDN employs the DVSI AMBE +2 vocoder offering a particularly natural speech quality in a crisp noise free audio presentation. Importantly, NXDN will offer support for text and data, including applications such as AVL, seamlessly integrated with voice security.
With the inherent security offered against casual eavesdropping by the NXDN air interface, NXDN also incorporates scrambling of voice and data offering confidentiality within the system and individual talk groups. This confidentiality is extended over the IP link by further encryption.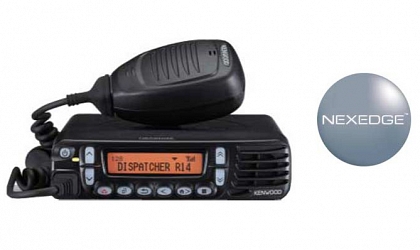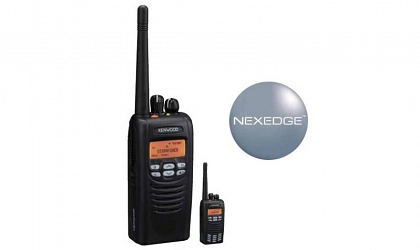 Kenwood currently offer two NEXEDGE terminals, the NX-800, an in-vehicle mobile and the NX-300, a hand held portable, for use on the network.
Both are fully featured and follow the Kenwood tradition of quality, styling, reliability, and innovative design.
Competitively priced, they have the added advantage of supporting both analog and digital operating modes, enabling use in mixed fleets and offering a smooth migration path for analog users to new digital technology.
It is anticipated that compatible radio terminals from other manufacturers will soon become available providing users with greater choice.
The NXDigital1 network is being offered as an open network for radio dealers and their client base, with an attractive ongoing incentive package, and with full network management and technical support by the JRD Group. Secure system management is employed, with close monitoring of system loading and network optimisation criteria.
End users have access to clear, secure digital communications over a wide area with access to features including short/long data messages, status, radio to radio calls, priority queuing in emergencies, with optional provision for telephone interconnect and GPS location. Emergency features can alert a dispatch operator, a supervisor or an entire talk group to a unit in distress. The All Group Call feature supports system-wide general or emergency communications.
With similar networks planned elsewhere in Australia, and with the versatility of IP linking, the possibility of an affordable national network is a reality, and the JRD Group has taken the first step by launching the NXDigital1 network in Melbourne.